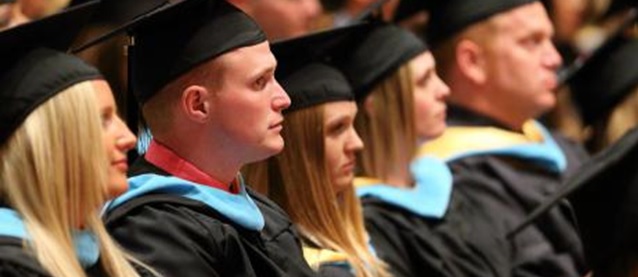 Availability
Open Access Dissertation
Keywords
Immigrant children--Education--Iowa; Teachers--Iowa--Attitudes;
Abstract
Non-English speakers are currently the fastest growing population group in Iowa schools. Immigrant and refugee families are choosing in record numbers to make Iowa their home. Across the state, newcomers are added daily to classroom rosters, and teachers are challenged to meet the unique social, emotional, and educational needs of students.
The purpose of this qualitative study was to explore how selected teachers in classrooms across Iowa have responded personally and professionally to an evolving socio-political climate. The study examined how professional roles have been redefined and how teachers have responded to the changes. Three research questions guided this qualitative study. (1) How do teachers respond to the demands of meeting the instructional needs of English language learners? (2) How does the current political climate and teachers' understanding of immigration issues affect their interactions with students? (3) How do teachers' personal immigration stories, family history, faith and traditions influence how they define and enact their own identities as related their professional work? Data was collected through semi-structured teacher interviews and classroom observations across eight school districts ranging in size and demographics. Interactions between teachers and their linguistically and culturally diverse students were observed and analyzed. Narratives were co-constructed to convey meaning through story telling.
Themes emerged through the process of reflection and analysis. Teachers reported lack of knowledge and skills to meet demands in classrooms that have become increasingly diverse. They cited inadequate preparation from both pre-service teacher education programs and district-provided professional development. Teacher preparation was lacking in the areas of language acquisition, cultural competencies, and instructional strategies for effective teaching of English learners. Teachers reported that their practice was generally not influenced by the current political climate, and that both faith and personal history were significant motivations for meeting the needs of English learners. Implications can be drawn for universities, school districts, and legislators.
Degree Name
Doctor of Education
Department
Department of Educational Leadership and Postsecondary Education
First Advisor
Victoria Robinson, Committee Chair
Object Description
1 PDF file (vi, 128 pages)
Copyright
©2012 Cindy R. Lewis
File Format
application/pdf
Recommended Citation
Lewis, Cindy R., "Exploring new roles of classroom teachers in Iowa communities experiencing rapid ethnic diversification" (2012). Dissertations and Theses @ UNI. 614.
https://scholarworks.uni.edu/etd/614