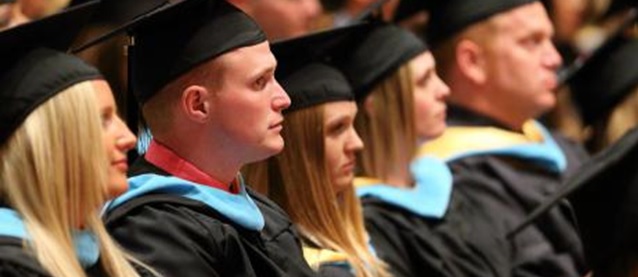 Availability
Open Access Thesis
Keywords
Wrestlers--Iowa--Cedar Falls--Psychology; Eating disorders;
Abstract
Wrestlers have often been targeted as high-risk athletes for developing eating disorders. Research has found that wrestlers do practice extreme weight loss and disordered eating behaviors that are consistent with eating disorders. However, little evidence suggests that wrestlers also possess the psychological aspect that is required in order for a person to be diagnosed with an eating disorder according to the DSM (2000).
Many times researchers conclude that few wrestlers meet the criteria for eating disorders, but they participate in many behaviors that put them at risk of developing an eating disorder in the future. Very few if any researchers have directed their studies towards the follow up of retired wrestlers eating and weight management behaviors to determine if wrestlers carry over their disordered behaviors into their everyday life once removed from the wrestling environment.
The age at which wrestlers begin to adopt these disordered behaviors is also unclear. One of the reasons for the lack of information in this area is the difficulty of following individual wrestlers from a young age to an older, more highly competitive age. Understanding or identifying a specific age that wrestlers are more prone to adopting disordered behaviors could aid in future prevention and education for parents, coaches and athletic trainers.
This study will focus on further understanding of the phenomenon behind "cutting weight" in wrestling and the different constructs that may play a role in the development of wrestlers disordered behaviors. Life effects of long term disordered eating habits and weight loss methods will also be evaluated. This will be done with interviews of current wrestlers and retired wrestlers. Results of this study can help to answer some of the ongoing questions surrounding wrestling behaviors.
Degree Name
Master of Science
Department
School of Health, Physical Education, and Leisure Services
First Advisor
Windee Weiss, Chair
Object Description
1 PDF file (v, 88 pages)
Copyright
©2012 Jaime Marie Mayer
File Format
application/pdf
Recommended Citation
Mayer, Jaime Marie, "Disordered eating habits and extreme weight loss techniques in collegiate wrestlers: A qualitative analysis" (2012). Dissertations and Theses @ UNI. 612.
https://scholarworks.uni.edu/etd/612