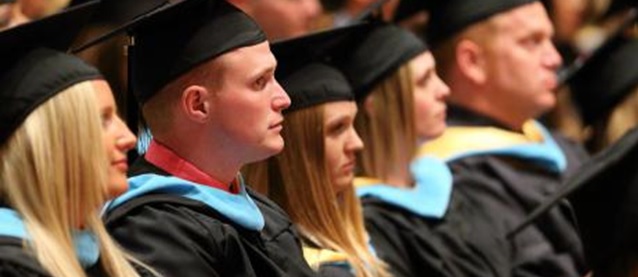 Award Winner
Recipient of the 2003 Outstanding Master's Thesis Award - Third Place.
To go to the Graduate Student Award Recipients collection page, click here.
Availability
Open Access Thesis
Keywords
Punishment in crime deterrence; College students--Attitudes;
Abstract
The purpose of the present study was to examine the relationship between individual factors and punitive attitudes toward juvenile offenders. The individual factors examined were attributional style, authoritarianism, anxiety, self-esteem, the Five-Factor model of personality, and gender. It was hypothesized that possessing a punitive attributional style, maintaining authoritarian beliefs, and being male would predict punitive attitudes toward adolescent offenders. I also examined the effects of age of the offender and severity of the crime on attributions and punishment decisions. College students (N = 185) at a Midwestern university completed questionnaire packets in partial fulfillment of their introductory psychology course requirements. Individuals who were high in conscientiousness, authoritarianism, and openness to experience, had a more internal attributional style, and were low in agreeableness held more punitive attitudes toward juvenile offenders. Contrary to previous findings, gender was not predictive of punitive attitudes. Older adolescents and those who engaged in the less severe crime of stealing were perceived as causing a hypothetical crime to occur, being in control of their actions, and being likely to commit the same actions in the future more than younger adolescents. Older offenders were also considered more responsible and blameworthy than younger offenders, regardless of the crime committed. Younger off enders in the stealing scenario were perceived as being more responsible and blameworthy than in the shooting scenario. Adolescents, especially older ones, who committed a severe crime were given more severe hypothetical sentences than those who participated in a less severe crime. Understanding the composition of punitive attitudes may provide useful information regarding the decision-making process of punitive individuals. This has important implications for the jury selection process and for the presentation of juvenile crime statistics and other relevant reports.
Degree Name
Master of Arts
Department
Department of Psychology
First Advisor
Helen C. Harton, Chair, Thesis Committee
Object Description
1 PDF file (ix, 85 pages)
Copyright
©2001 Jennifer Keely Mac Connell
File Format
application/pdf
Recommended Citation
Mac Connell, Jennifer Keely, "The effects of individual factors on punitive attitudes toward juvenile offenders" (2001). Dissertations and Theses @ UNI. 596.
https://scholarworks.uni.edu/etd/596