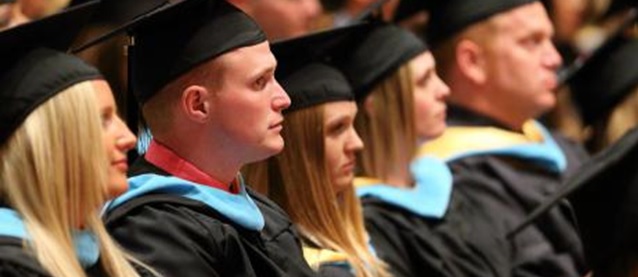 Award Winner
Recipient of the 2010 Outstanding Master's Thesis Award - Third Place.
To go to the Graduate Student Award Recipients collection page, click here.
Availability
Open Access Thesis
Keywords
Mortality; Mortality and race; Stereotypes (Social psychology);
Abstract
Imagine playing a game of catch with three people, and all the things that would influence to whom you throw. Were thoughts of death included as one of those factors? The hypothesis that mortality salience motivates avoidant behavior toward a worldviewthreatening target was empirically tested on a sample of 200 undergraduate Caucasian college students from a Midwestern university. I induced participants to write about either their own death or dental pain, and presented them with summer descriptions of three fictitious male African American targets that they believed they were going to interact with later in the study. Targets' descriptions were manipulated to be either consistent, neutral, or inconsistent with American stereotypes commonly associated with African Americans. Participants completed several personality and attitude measures about themselves and targets, and then played a simulated game of catch called cyberball over the internet, supposedly with the three targets who were in different locations. Participants demonstrated a preference to toss the ball more to a stereotype inconsistent African American male target regardless of mortality salience condition or participants' individual level of need for closure. Attitude and trait ratings mirrored the above results, with the exception of attitude ratings toward the stereotype consistent target, in which need for closure moderated the effects of mortality salience. Participants in the mortality salience condition who were high in need for closure rated the stereotype consistent target less favorably than both neutral and stereotype inconsistent targets. These results suggest that mortality salience may not demonstrate the prominent effects on attitudes and behaviors that terror management theory has suggested (Solomon, Greenberg, & Pyszczynski, 2004). However, the results do imply that stereotypes influence behavioral interaction with and favorability toward African Americans. In accordance with research on the effects of social exclusion, the increased avoidance of an African American based on his or her consistency with prominent African American stereotypes may in fact evoke behaviors that validate these negative stereotypes (i.e., hostility, social loafing, and decreased cognitive ability) and thus perpetuate the stereotypes associated with African Americans.
Degree Name
Master of Arts
Department
Department of Psychology
First Advisor
Helen C. Harton, Chair, Thesis Committee
Object Description
1 PDF file (vii, 91 pages)
Copyright
©2009 Taylor Wayne Wadian
File Format
application/pdf
Recommended Citation
Wadian, Taylor Wayne, "A test of TMT: Mortality salience and avoidance of worldview threats" (2009). Dissertations and Theses @ UNI. 558.
https://scholarworks.uni.edu/etd/558