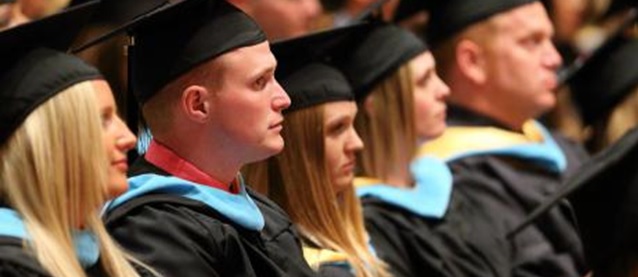 Award Winner
Recipient of the 2014 Outstanding Master's Thesis Award - Third Place.
To go to the Graduate Student Award Recipients collection page, click here.
Availability
Open Access Thesis
Keywords
Soldiers--Family relationships; Soldiers--Psychological aspects; Military spouses--Psychological aspects; Commitment (Psychology);
Abstract
Little research has been conducted concerning how deployments affect spouses' and service members' commitment to their relationships (Merolla, 2010). The current study investigated relationship commitment of military spouses and service members in long-distance relationships (LDR) and geographically close relationships (GCR). The investment model (IM; Rusbult, Martz, & Agnew, 1998) predicts that relational commitment is influenced by three factors: satisfaction, alternatives, and investment. Additionally, the perceived stress scale (PSS; Cohen, Kamarack, & Mermelstein, 1983), which focuses on levels of stress influenced by daily hassles, major events, and changes in coping resources, was utilized as a means to predict commitment in conjunction with the IM .. It was hypothesized that one's level of stress may also predict commitment as military life involves several unique stressors. Military spouses and service members (n = 247) completed an online survey evaluating levels of satisfaction, alternatives, investments, and stress. Hierarchical regressions were executed to test the hypotheses. As expected, satisfaction, alternatives, and investments predicted commitment. However, stress did not predict commitment over and above the IM variables. Relationship length also predicted commitment. Additionally, an independent-samples t-test was conducted to investigate relationship type on the IM and PSS variables. Results indicated those in GCRs reported more investments than those in LDRs. However, no significant differences were found in commitment, satisfaction, alternatives, or stress levels based on relationship type. The IM appears to be applicable to military relationships, as satisfaction, alternatives, and investments were predictive of one's commitment for those in military relationships. Unaccounted factors (i.e., social support, preparedness, resiliency, modem technology) may contribute to why stress did not predict commitment. Overall, these findings expanded on military romantic relationship research and provide information regarding elements contributing to military spouses' and service members' commitment. As the military lifestyle threatens the course of one's relationship, this research has implications of preparing couples and families in amplifying their resiliency against foreseeable military-based separations. In doing so, military couples can work on increasing their satisfaction and investments while decreasing their alternatives to promote commitment in their relationship. Furthermore, this is of clinical use as practitioners can help clients maintain appropriate IM variable levels in order to sustain their relationship over the course of their military experience.
Degree Name
Master of Arts
Department
Department of Psychology
First Advisor
Helen C. Harton, Chair, Thesis Committee
Object Description
1 PDF file (vi, 76 pages)
Copyright
©2013 Darrina Sofia Bledsoe
File Format
application/pdf
Recommended Citation
Bledsoe, Darrina Sofia, "Predicting commitment for those in military relationships" (2013). Dissertations and Theses @ UNI. 546.
https://scholarworks.uni.edu/etd/546