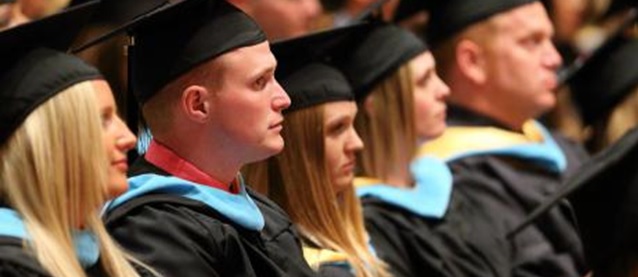 Availability
Open Access Dissertation
Keywords
High school principals--Vocational guidance--Iowa; High school principals--Training of--Iowa; High school principals--Job satisfaction--Iowa;
Abstract
The purpose of this study was to find out from educators who held the requisite credentials to be a secondary principal, but were not serving in that position, why fewer licensed educators are choosing to apply for secondary principal positions. This investigation was initiated because a shortage of qualified secondary principals in the state of Iowa had been indicated.
Four research questions were utilized with a quantitative research approach. A survey instrument was mailed to a sample of Iowa educators holding the Iowa 7-12 principal license but not serving 7-12 principal positions. The final sample included 131 responses which represented a return rate of 67%. Descriptive statistics were used to report findings from the survey.
At the time of this study, 79% of the licensed population—most were teachers—were not seeking a 7-12 principal position. Most sought and obtained the 7-12 principal preparation and license to broaden their knowledge base, for an opportunity to use leadership skills, and for higher pay. Major barriers or dissatisfiers to their seeking or securing a 7-12 principal position were too much time spent on discipline and personnel issues, satisfaction with current job, and inability or undesirability to relocate. Individuals' willingness to apply could be positively influenced by a decrease in the responsibilities and expectations associated with the position, the possibility of a job in the right location and by support from community, parents, and administration.
Although most of the respondents indicated they would not be seeking a 7-12 principalship in the near future, many of them (45.7%) had applied for a 7-12 principal position but had not been offered or accepted one. This, and respondents' comments regarding the large number of applicants for principal jobs for which they applied or of which they were aware, raise questions about a shortage in terms of actual numbers of applicants for 7-12 principal positions. Further research is warranted.
Degree Name
Doctor of Education
Department
Department of Educational Leadership, Counseling, and Postsecondary Education
First Advisor
David Else, Chair
Object Description
1 PDF file (x, 136 pages)
Copyright
©2003 Gail Moorman Behrens
File Format
application/pdf
Recommended Citation
Moorman Behrens, Gail, "Factors associated with the decision not to become 7–12 principals by those holding the license" (2003). Dissertations and Theses @ UNI. 516.
https://scholarworks.uni.edu/etd/516