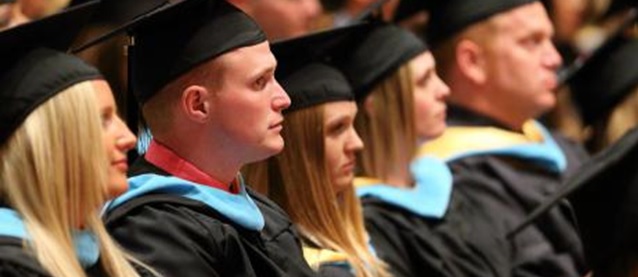 Award Winner

Recipient of the 2007 Outstanding Doctoral Dissertation Award.
To go to the Graduate Student Award Recipients collection page, click here.
Availability
Open Access Dissertation
Keywords
Children with disabilities--Education (Preschool); Inclusive education;
Abstract
In this qualitative case study, I investigated how one teacher provided opportunity and access to full classroom participation for children with disabilities in the inclusive preschool classroom over two academic years. The site was a state-funded preschool program for children considered at risk for school failure. The principle participants included a preschool teacher with more than 22 years of experience and ten preschoolers identified with mild to moderate disabilities. In this naturalistic inquiry (Bogdan & Biklen, 2003), data were collected through participant observation over two academic years. Primary data sources included descriptive and analytic field notes as well as formal and informal interviews. The data were analyzed using the constant-comparative procedure (Strauss & Corbin, 2003). Triangulation of the data occurred through extended time in the field, multiple data sources, member checking, and peer debriefing. The theoretical basis for this study included the socio-cultural approaches as articulated by Vygotsky (1978), Rogoff (2003), and Lave and Wenger (1991).
Findings of the study indicated the classroom context, the opportunities that children with disabilities had for participation in the classroom, and the ways in which the preschool teacher guided participation were important to provide access to classroom membership. The classroom context was influenced by the teacher's background experiences, long-range vision for children's learning, and the roles she fulfilled through her teaching. The classroom context included the purposeful arrangement of the learning environment and attention to the temporal aspects in the classroom to assist children in meeting their learning goals. Children with disabilities had similar opportunities for participation as their non-disabled peers. The teacher guided children's actions and understanding in five areas: relationships with peers, sharing of responsibility, choices in participation, teacher framing of children's actions, and access to an embedded, child­ relevant curriculum. The teacher guided children's participation over time through responsively assisting them to become more independent in their communication and in following classroom routines. Through the teacher's guidance, children with disabilities achieved greater participation within the classroom community. Implications are provided for personnel who work with children identified with disabilities, and for those who prepare such personnel.
Degree Name
Doctor of Education
Department
Department of Curriculum and Instruction
First Advisor
Linda May Fitzgerald, Committee Chair
Object Description
1 PDF file (viii, 164 pages)
Copyright
©2005 Jodi Meyer-Mork
File Format
application/pdf
Recommended Citation
Meyer-Mork, Jodi, "Opportunity and access for children with disabilities in the inclusive preschool classroom" (2005). Dissertations and Theses @ UNI. 499.
https://scholarworks.uni.edu/etd/499