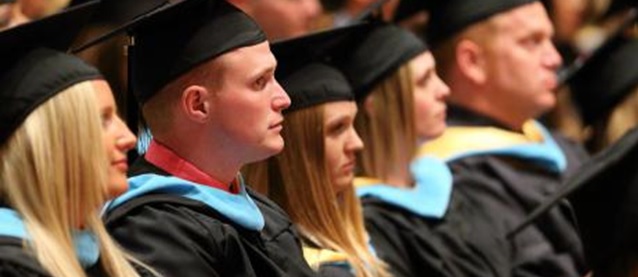 Award Winner

Recipient of the 1991 Outstanding Doctoral Dissertation Award.
To go to the Graduate Student Award Recipients collection page, click here.
Availability
Open Access Dissertation
Keywords
School psychology--Case studies; School psychology--History; School psychologists--Case studies;
Abstract
A major crisis in the profession of school psychology has emerged from the body of recent empirical studies in psychology and education. Research on school psychology assessments has suggested that little, if any, data are produced in these evaluations which is useful for the remediation of students' educational problems. Likewise, psycho- educational treatments of the behavior and learning problems of school children have empirically shown only weak, if any, efficacy. An examination of some of the fundamental philosophical, theoretical, and practical foundations of school psychology yielded reasons for the crisis in the profession. The underlying assumptions of externalism and resulting faulty notions about objectivity and value neutrality were shown to be major contributors to the problems of school psychology. The failure to find any relatively exceptionless laws of behavior from which psychological practice can be based was presented as another of the reasons for the crisis. Mechanistic theories of the person, which are prevalent in experimental psychology, have invaded the thinking of school psychologists and other educators with unfortunate results. Semantic, diagnostic, research, and measurement problems in school psychology have evolved from these underlying philosophical and theoretical errors. The following alternative foundational concepts were offered for the practice of school psychology: (a) reality is an undivided whole; (b) reality is constructed through the dialectical process by the community of observers; (c) shared knowledge is developed out of social consensus; (d) personal knowledge exerts a major influence on the person's behavior; (e) human beings possess purposes and intentions; (f) human beings have moral status; and (g) the overriding purpose of education should be to facilitate the student's search for personal meaning for her/his life. From this set of basic concepts a model for the practice of school psychology was developed. The model designated (a) the purpose of school psychology, (b) the ways in which the school psychologist enriches her/his clients, (c) a democratic approach to decision making, (d) the expansion of what counts as knowledge in the profession, and (e) the virtuous school psychologist as less of an expert and more of a moral leader. A series of case histories was presented to demonstrate the model in action.
Year of Submission
8-1990
Degree Name
Doctor of Education
Department
Department of Educational Psychology and Foundations
First Advisor
Donald Schmits
Object Description
1 PDF file (v, 212 pages)
Copyright
©1990 George Micheal Harper
File Format
application/pdf
Recommended Citation
Harper, George Michael, "A Foundation model for the practice of school psychology" (1990). Dissertations and Theses @ UNI. 494.
https://scholarworks.uni.edu/etd/494