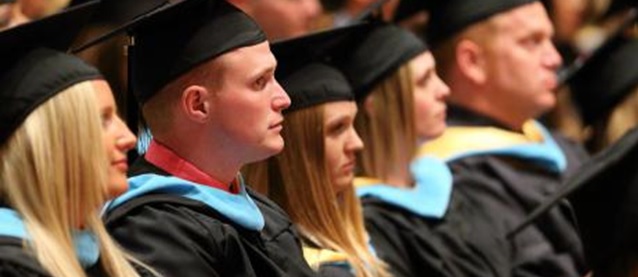 Award Winner

Recipient of the 1996 Outstanding Doctoral Dissertation Award.
To go to the Graduate Student Award Recipients collection page, click here.
Availability
Open Access Dissertation
Keywords
Teaching teams; Educational innovations--Case studies;
Abstract
This is a two-year case study, conducted in a large school district (over 10,000 students), of an attempt to introduce interdisciplinary team teaching at the high school level. The purpose of this study was to examine what teachers do and think as they engage in the process of implementing educational reform. I believed initially that the success or failure of educational reform depended largely on the actual teachers involved in implementing that reform. Once I was in the setting, however, it was clear that administrators must be included because reform depends on much more than what teachers do and think.
To gain an in-depth understanding of the interactions among the key persons involved in the innovation process, micropolitics was selected as the guiding conceptual framework. Micropolitics refers to the use of both formal and informal power by individuals and groups to achieve their goals. Also, given the nature of the problem, a qualitative approach was employed because it allowed me to focus on understanding—that is, it allowed me to focus on the complex interactions among teachers and administrators and on what these interactions meant to those involved. As a nonparticipant observer, I collected data through interviews, observations, and from historical/archival documents. Over the course o f the two-year study I interviewed on numerous occasions, both formally and informally, the participating teachers, building principals, and district level administrators. I employed an analytic inductive method to analyze the data. My major findings as to the reason for the failure of this team teaching innovation are as follows: 1. The possibilities for the success of the innovation were diminished because of misperceptions on the part of teachers about the amount of support they were receiving for their efforts from administrators. 2. The "culture" of the three high schools in this district, with its focus on transmitting subject matter, was resistant to the student orientation o f the team teaching approach. 3. The site-based decision-making structure in the district allowed individual principals to end an innovation even though it was highly desired by district level administrators and the teachers involved in the process. 4. T he power and influence of people of higher socioeconomic status over building principals led directly to the failure of this team teaching innovation.
Degree Name
Doctor of Education
Department
Department of Educational Psychology and Foundations
First Advisor
John K. Smith
Object Description
1 PDF file (ii, 223 pages)
Copyright
©1995 Bruce Steven Frana
File Format
application/pdf
Recommended Citation
Frana, Bruce Steven, "Process of educational innovation: A micropolitical study of the implementation of a team teaching model" (1995). Dissertations and Theses @ UNI. 490.
https://scholarworks.uni.edu/etd/490