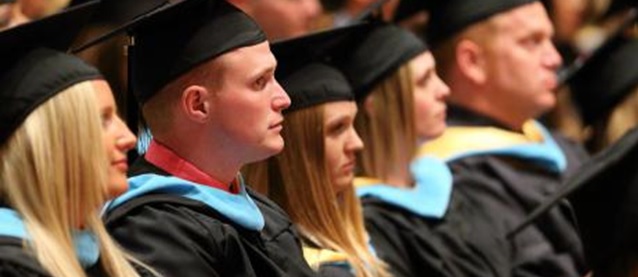 Availability
Thesis (UNI Access Only)
Keywords
Jazz--2001-2010; Composition (Music);
Abstract
From 2014 to 2016, I immersed myself in the Master of Music Jazz Pedagogy degree at the University of Northern Iowa. Course work in jazz history, theory, improvisation, composition, and arranging have refined my skills and knowledge of the music. As a graduate assistant, I was given the valuable experience of co-directing Jazz Band III and my own combo for two semesters. More significant than the coursework and ensemble direction was the private study of all three rhythm section instruments: drums, bass, and piano. As a tenor saxophonist, becoming proficient on bass, drums, and piano turned my ear and view of the jazz ensemble inside out.
To complete the requirements of the Master of Music Jazz Pedagogy degree, I have designed a full recital as the culmination of my efforts and education at UNI. This recital is an opportunity to demonstrate the basic proficiency skills attained through private study on all the aforementioned rhythm section instruments, as well as showcase my current skills and artistic focus of the tenor saxophone. Performing standard jazz repertoire in several different styles on drums, bass, piano, and saxophone is evidence of my ability to teach effectively through demonstration in the tradition of aural jazz education.
This recital and abstract showcases and documents the result of private study on secondary rhythm section instruments as well as my primary instrument, the tenor saxophone. For each selection, I will provide musical analysis as well as placing it in historical and pedagogical context.
The first half of the recital will consist of six selections performed on bass, drums, and piano, demonstrating my ability to play in the styles of swing, samba, jazz waltz, and bossa nova. The second half of the recital will comprise four selections performed on tenor saxophone, showcasing artistry and musicianship on my primary instrument.
Degree Name
Master of Music
Department
School of Music
First Advisor
Christopher Merz
Object Description
20 audio files + 1 PDF file (25 pages)
Copyright
©2017 Sean Koga
Recommended Citation
Koga, Sean, "Master's recital in jazz pedagogy: A demonstration of proficiency on rhythm section instruments and saxophone performance by Sean Koga" (2017). Dissertations and Theses @ UNI. 458.
https://scholarworks.uni.edu/etd/458