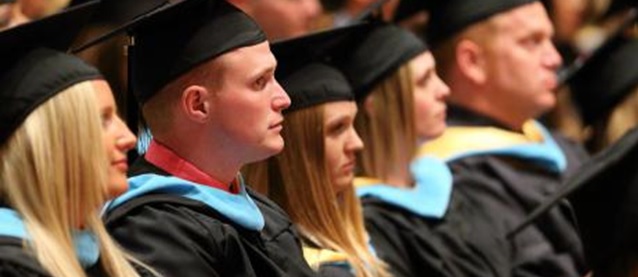 Award/Availability
Thesis (UNI Access Only)
Abstract
On November 3rd, 2017 at six o'clock in the evening, Annalea Milligan performed a graduate recital in collaboration with pianist Mariya Akhadjanova in Davis Hall at the Gallagher-Bluedorn Performing Arts Center. The recital was presented as partial fulfillment of the requirement for the Master of Music degree in bassoon performance. This recital program represents important works for the bassoon from the Baroque, Classical, early twentieth-century, and late twentieth-century repertoires. All four pieces - Sarabande et Cortège by Henri Dutilleux, Bach's Suite for Cello in C Major, BWV 1009, Mozart's Concerto in B flat major, and André Previn's Sonata - were chosen because they are standard works that each present a unique set of challenges through collaboration with piano; interpreting adaptation to bassoon; stylistic decisions for vibrato, ornamentation, and metric interpretation; as well as technical challenges with articulation, tuning of large leaps, dynamic control, and extremes of registers. As this abstract is intended to accompany the recital program, each piece is discussed not in chronological order, but in the order of performance, as determined by considerations of natural musical flow and endurance.
The French composer Henri Dutilleux's Sarabande et Cortège opened the recital, chosen for its beautiful, ethereal beginning and soft dynamic that demands the audience's attention. Henri Dutilleux lived from 1916 to 2013. Dutilleux greatly respected his compositional ancestors, namely Fauré, Ravel, and Debussy, as well as contemporaries like Stravinsky and Bartók, but was primarily concerned with discovering his own style and compositional voice. From 1933 to 1938, he studied at the Paris Conservatoire and won first prizes in harmony and fugue in 1936 with his Fugue à quatre parties and won the Prix de Rome in 1938 with L'anneau du roi. He was not satisfied with his compositional output, however, and later destroyed most of his student compositions.
Among his early works after leaving the Conservatoire are a few pieces for solo instrument with piano, commissioned by the Conservatoire as test pieces. These include the 1942 Sarabande et Cortège for bassoon and piano, a Sonatine for flute composed the following year, the Oboe Sonata of 1947, and the 1950 Choral, cadence et fugato for trombone. These commissions were valuable because, as competition pieces, they allowed Dutilleux to explore the full range of capabilities of these instruments. The Sarabande et Cortège included in this recital program is in two contrasting but connected movements, each paying homage to the Baroque dance styles for which they are named. The piece challenges the bassoon with extremes of dynamic and register, calling for long, legato phrases at soft dynamics with moments of improvisatory runs, including a small cadenza that ends with a treble F5. Both movements are primarily tonal, but as Example 1 shows, Dutilleux was exploring elements of polytonality. In measure 71, the piano has an E diminished triad in the right hand over an outline of F sharp in the left. In the next measure, the bassoon oscillates between G and C sharp minors.
Degree Name
Master of Music
Department
School of Music
First Advisor
Cayla Bellamy
Object Description
24 audio files + 1 PDF (26 pages)
Copyright
©2017 - Annalea Milligan
Recommended Citation
Milligan, Annalea, "A master of music recital in bassoon" (2017). Electronic Theses and Dissertations. 453.
https://scholarworks.uni.edu/etd/453