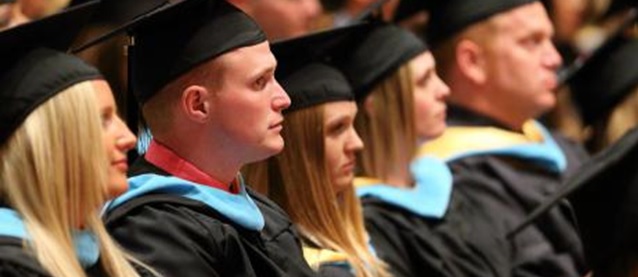 Availability
Open Access Dissertation
Keywords
Doctor of education degree--Public opinion;
Abstract
EdD programming has been questioned because of lack of clarity in the initial degree construction and confusion regarding its unique focus on enhancing practice. An improved, coherent focus was developed through the Carnegie Project on the Educational Doctorate (CPED). To understand the changes happening in CPED-influenced EdD programs, studies conducted within these newly-revised programs are vital.
The current mixed-methods study explored perceptions of education doctoral (EdD) students in a CPED-Influenced program at one Midwestern university (n=36 for survey; n=8 for interviews). The research questions examined: (a) the successful completion of outcomes in the program; (b) the influence of the seven outcomes on the students in the program; and (c) being a full-time or part-time student in the program.
In the first data collection phase, survey participants rated themselves at the average (3.07) to slightly above average (4.08) level for all seven outcomes, showing students perceived program outcomes as being met. The highest level of proficiency rated was the outcome Research in Practice (4.08), and the lowest was the outcome Organizational Change (3.07).
In comparing old program students to new program students, there were no significant differences in their perceptions of proficiency for program outcomes. There were no significant differences between full and part-time students in their perceptions of proficiency for program outcomes; however, calculations of specific benchmark revealed one significant difference and a medium effect size (Cohen's d= 0.59) favoring full-time students for the benchmark "Students understand program delivery models and their implications for practice."
The second and third data collection were conducted through qualitative interviews. Emerging themes included the transformative change in the ways students think, invested and professional faculty members acting as mentors, collaboration with and diversity among peers, flexibility of the programming structure and course requirements, the focus on quality research in practice, and the application of learning.
Many advantages and a few disadvantages were identified for both full-time and part-time students; however, satisfaction with the option to be full-time or part-time was the primary finding.
Degree Name
Doctor of Education
Department
Department of Curriculum and Instruction
First Advisor
Audrey Rule
Object Description
1 PDF file (viii, 129 pages)
Copyright
©2017 - Jolene Kay Farley Teske
File Format
application/pdf
Recommended Citation
Teske, Jolene Kay Farley, "Outcomes, perceptions, and experiences in one CPED-aligned educational doctorate (EdD) program" (2017). Dissertations and Theses @ UNI. 427.
https://scholarworks.uni.edu/etd/427