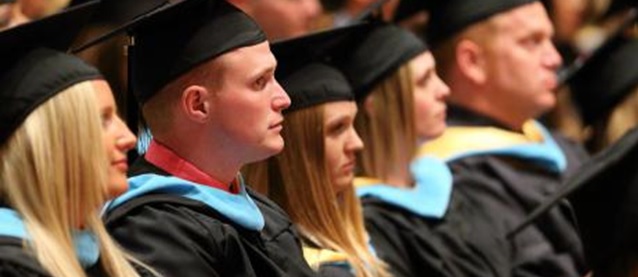 Availability
Open Access Dissertation
Keywords
Social justice--Study and teaching; Student teachers--Training of;
Abstract
In the United States, the population of students' with diverse racial/ethnic, linguistic, and economic backgrounds is on the rise, while teachers entering the field of education continue to be White or of European decent, monolingual, and female. These experiential differences between students and teachers can result in a demographic gap, where teachers struggle to meet the needs of all learners due to misperceptions, stereotypical beliefs, and biases. Educational scholars have called for the integration of social justice education into teacher preparation programs in order to assist preservice teachers in challenging their perceptions of students, to challenge the existing inequitable educational practices, and to integrate methods of teaching and learning to meet the needs of all students. Additionally, educational scholars have also called for further research about teacher educators and teacher preparation programs that utilize social justice education as part of the teaching and learning process.
This study explored the life experiences that influenced four social justice teacher educators to teach for social justice and the ways in which these teacher educators integrate social justice into their classrooms. This qualitative research study was influenced by elements of narrative inquiry. The researcher collected three forms of data including audio recorded interviews, classroom observations, and participant reflective journals from the four participants. Data was analyzed borrowing from the narrative form of thematic analysis.
Data revealed that there are natural differences in teaching and learning for social justice in education, which are influenced by both the lived experiences and identities of teacher educators and their preservice teachers. Based on these findings, implications for teacher education include the need for clear communication and openness in the communication of the definition of, and need for, social justice education, as well as openness in defining and implementing social justice education strategies in teacher preparation programs. A recommendation for future research includes a need for additional qualitative and mixed methods research in order to assist with generalizability and the normalization of the differences in social justice in education.
Degree Name
Doctor of Education
Department
Department of Curriculum and Instruction
First Advisor
Stephanie R. Logan
Object Description
1 PDF file (xi, 230 pages)
Copyright
©2017 Courtney Kay Clausen
File Format
application/pdf
Recommended Citation
Clausen, Courtney Kay, "Living and teaching for social justice: teacher educators' stories and experiences" (2017). Dissertations and Theses @ UNI. 420.
https://scholarworks.uni.edu/etd/420