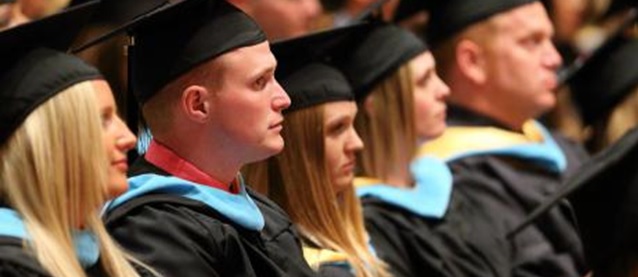 Availability
Open Access Thesis
Keywords
Hispanic Americans--Political activity--Nebraska--Omaha; Latin Americans--United States--Political activity--Nebraska--Omaha;
Abstract
Prior to 2006, Latinos in this country were virtually disregarded as an active political group. However, on May 1, 2006, thousands of immigrants and advocates across the United States marched in major cities to protest proposed immigration laws. In Omaha, Nebraska, alone, it was estimated that community groups energized 15,000 people to march in protest that day. Since the marches, both the number of Latinos and public participation of that group has grown dramatically. But, that growth has not been without its setbacks. While that first display of unity was striking in 2006, many factors have combined to prove that numbers alone will not make the Latino voice effective. Much more is needed for this to happen.
The purpose of this study is twofold. First, it explores the various ways in which the immigrant and native-born Latino community in Omaha is organizing civically and politically in response to public policies and actions that have not been perceived to be in the best interest of that community. Second, it examines the degree to which Latino immigrants now have a voice at the table where public policy is made—denoting a true measure of power also known as a presence.
The research questions that frame this study, with specific reference to Omaha are: (1) How do Latino leaders empower their organizations to influence others? (2) How do these organizations shape themselves to gain political and civic presence? (3) Are the Latino pan-ethnic organizations gaining any measurable political and civic presence? (4) Are these organizations being recognized as equal players by the political elite?
The results of a study of the Omaha Latino community will illustrate how that community participates in the political process. By employing a grounded theory as a tool for analysis, I designed a qualitative case study that involved observation of one symposium, eight get-out-the-vote (GOTV) efforts, two workshops for leadership training, four political fundraisers and 14 in-depth interviews.
The study of civic and political engagement has often been analyzed at the microlevel by focusing on individual socio-psychological characteristics, motivations, and resources such as social capital and identity, or at the macro-level by examining political institutions and cultures. Despite a growing interest in the study of civic and political engagement at the organizational level, I found this to be an untapped area that required research attention. I found that while these Latino pan-ethnic organizations have gained visibility, Latino organizations continue to lack presence at the decision-making table.
Degree Name
Master of Arts
Department
Department of Sociology, Anthropology, and Criminology
First Advisor
Marybeth C. Stalp, Chair, Thesis Committee
Object Description
1 PDF file ([viii, 111] pages)
Copyright
©2017 Christian Israel Espinosa Torres
File Format
application/pdf
Recommended Citation
Espinosa Torres, Christian Israel, "The civic and political engagement of Latinos in Omaha, Nebraska" (2017). Dissertations and Theses @ UNI. 403.
https://scholarworks.uni.edu/etd/403