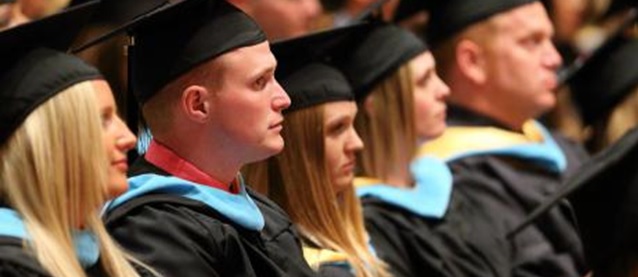 Award Winner

Recipient of the 2018 Outstanding Master's Thesis Award - Third Place.
To go to the Graduate Student Award Recipients collection page, click here.
Availability
Thesis (UNI Access Only)
Keywords
Obsessive-compulsive disorder; Obsessive-compulsive disorder--Public opinion;
Abstract
Obsessive-compulsive disorder (OCD) is a debilitating mental illness characterized by obsessions and/or compulsions that significantly impair daily functioning (American Psychiatric Association [APA], 2013). Despite the severe impairments and reduced quality of life experienced by individuals with OCD, the average amount of time between symptom onset and the first treatment is 11 to 17 years (Cullen et al., 2008; Heyman, Mataix-Cols, & Fineberg, 2006; Pinto, Mancebo, Eisen, Pagano, & Rasmussen, 2006). Stigma acts as a barrier for individuals seeking treatment with various mental disorders (Corrigan, Druss, & Perlick, 2014; Stefl & Prosperri, 1985). Portrayals of mental illness in the media fuel the stigma and misconceptions surrounding mental disorders (Diefenbach & West, 2007; Stout, Villegas, & Jennings, 2004). However, in contrast to other mental disorders, individuals with OCD are typically portrayed as intelligent and high functioning, frequently serving as comic relief (Fennell & Boyd, 2014). Relatively few studies have investigated stigma surrounding OCD and the impact of media portrayals of OCD on stigma. The current study examined the effects of electronic media portrayals of OCD on stigma regarding OCD. Participants viewed one of three electronic comics: a humorous and inaccurate depiction of OCD in which the disorder was trivialized (OCD-Joke), a serious and accurate depiction of OCD (OCD-Accurate), or a non-mental health-related comic (Control) and completed stigma scales. There was no difference between the three groups on stigma-related measures. However, greater knowledge of OCD and older age were associated with less stigma. OCD was considered less severe than other disorders, and men reported higher stigma than women. Perceptions of OCD severity increased in the OCD-Joke and OCD-Accurate groups after viewing the comics, and higher perceived severity of OCD was associated with lower stigma scores. If individuals with OCD believe their disorder is not serious, despite their impairment, it is likely preventing or delaying treatment. Thus, it is important for clinicians to validate the severity of clients' symptoms and experiences. Furthermore, because lack of knowledge results in more stigma, it is important to educate the public on mental illness. By educating the public through various interventions, perhaps mental illness stigma can be reduced and the delay in seeking treatment may be decreased.
Degree Name
Master of Arts
Department
Department of Psychology
First Advisor
Elizabeth Lefler, Chair, Thesis Committee
Object Description
1 PDF file (v, 94 pages)
Copyright
©2017 Camille Mirabelle Marie
File Format
application/pdf
Recommended Citation
Marie, Camille Mirabelle, "Obsessive-compulsive disorder stigma: Accurate and inaccurate portrayals in electronic media" (2017). Dissertations and Theses @ UNI. 402.
https://scholarworks.uni.edu/etd/402