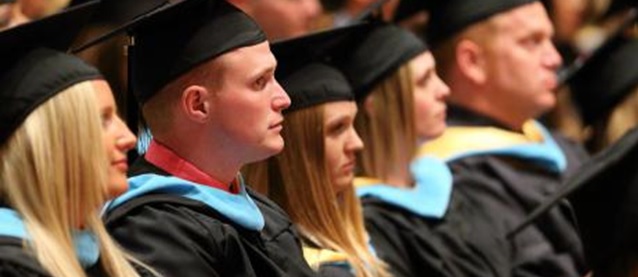 Availability
Open Access Thesis
Keywords
Women school principals -- Iowa -- Conduct of life; Elementary school principals -- Iowa -- Case studies; Women school administrators; Educational leadership;
Abstract
The representation of women in educational administration fluctuated throughout history from the 1900s to present day. Presently, women represent over 53% of all elementary school principals in Iowa; but documentation of their specific stories and perspectives is infrequent. I conducted this research with the intent to build upon the qualitative research studies previously completed on educational leadership; specifically lo include an ethnographic account of one female's story in an urban school district.
Through a series of in-depth interviews and participant observations, I gained the perspective of one female elementary school principal in Iowa's experiences into and through the principalship. In addition to the principal. other secondary participants I interviewed assisted in providing the clearest account of her story:
For this qualitative study. semi-structured interview questions emerged, based on four research questions.
1. What are the experiences of one female elementary school principal in Iowa? 2. How does one female elementary school principal in Iowa describe her leadership style and its effectiveness? 3. How do the barriers experienced by one female elementary school principal impact her career path into and in an Iowa elementary school principalship? 4. How does one female elementary school principal in Iowa balance her personal and professional responsibilities and obligations?
The design of the semi-structured research questions prompted deeper conversations related to the leadership style and experiences. The on-going analysis of data gathered during those conversations led to follow up questions, and additional observations in some cases. The same was true of participant observations, with ongoing analysis of field notes serving as a guide for future observations and conversations. I chose to present the research findings and discussion in a narrative structure, based on the type of data I collected with field notes, transcripts etc. It is my belief that the richness of her experiences and our conversations could best be shared through a narrative, almost storytelling, writing style.
This study provided a detailed account of one female elementary school principal's journey into and through administration. The quality of conversations, from multiple perspectives, contributed to the rich, descriptive nature of this work. Furthermore, the research offered implication for other young women pursuing administration. The study described the sacrifices she made as a young mother and principal. Finally, the study described the leadership style of one woman elementary school principal, as a combination of agentic and communal traits. This blending of traits challenges the belief that leaders, specifically women, typically lead using communal traits.
Degree Name
Doctor of Education
Department
Educational Leadership, Counseling, and Postsecondary Education
First Advisor
Gregory A. Reed
Object Description
1 PDF file (vii, 211 pages)
Copyright
©2012 Angela J. Fowler
File Format
application/pdf
Recommended Citation
Fowler, Angela J., "A case study of one Iowa female elementary school principal's journey into administration" (2012). Dissertations and Theses @ UNI. 388.
https://scholarworks.uni.edu/etd/388