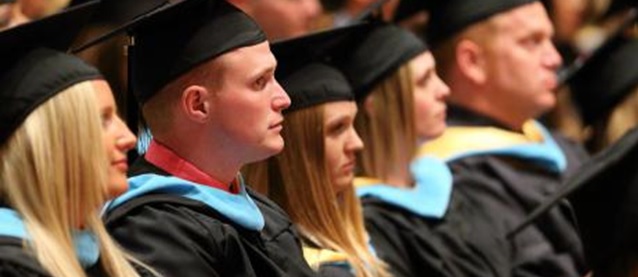 Availability
Open Access Dissertation
Keywords
County health services--Iowa; Chronic diseases--Iowa--Prevention;
Abstract
The leading causes of death in the United States are heart disease, cancer, and lower respiratory diseases; chronic disease that account for over half of all deaths. Local health departments (LHDs) are not required by statute to prevent these diseases. This study examines three questions: (1) Are local health departments engaging in primary chronic disease prevention, (2) Are there differences between urban and rural health departments in preventing chronic disease, and (3) What the barriers preventing them from preventing chronic disease.
LHDs are primarily funded by a combination of state and local funding, with much of the state funding coming from federal agencies. However, only 5.77% of the state health department budget directly addresses chronic disease prevention. More is spent on infectious disease, substance abuse treatment and prevention, and supplemental food programs.
The leading risk factors for heart disease, cancer, and lower respiratory diseases are tobacco use, obesity, and excessive alcohol use. Evidence-based research shows community-level action is essential in changing behavior, particularly policy development. Despite two influential reports from the Institute of Medicine, most health departments continue to focus on environmental health and infectious diseases.
This study relies on three sources of data: 2014 Local Governmental Public Health System Survey, the Health Improvement Plan for each county, and the most recent annual report for each county. The data shows less than half (43.2%) of LHDs engage in chronic disease prevention or directly perform primary prevention for nutrition (43.4%), tobacco (41.51%), or physical activity (26.42%). Less than half of LHDs use evidence-based practice in prevention: tobacco (47.17%), physical activity (47.17%), heart disease (41.51%), nutrition (37.74%), or cancer (16.98%).
Metro counties (50,000+) were more likely to directly perform primary prevention for chronic disease, nutrition, physical activity, and tobacco than micropolitan and rural counties. There was little difference between micropolitan and rural counties. Barriers to performing primary prevention included staffing, funding, and limited education of the administrator.
Leadership at state and federal agencies need to allocate more dedicated funding to chronic disease, possibly shifting from other areas. LHDs may find they need to collaborate or consolidate to be effective.
Degree Name
Doctor of Education
Department
School of Kinesiology, Allied Health and Human Services
First Advisor
Michele Devlin
Second Advisor
Christopher Edginton
Object Description
1 PDF file (viii, 129 pages)
Copyright
©2017 - Jeremy M. Whitaker
Recommended Citation
Whitaker, Jeremy M., "Local health departments in Iowa: Are they keeping up with the shift from communicable to chronic disease?" (2017). Dissertations and Theses @ UNI. 359.
https://scholarworks.uni.edu/etd/359