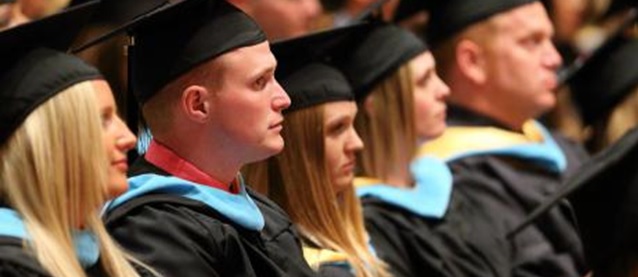 Availability
Open Access Thesis
Keywords
Athletic trainers--Certification; Athletic trainers--Training of; Physical education and training--Study and teaching (Continuing education);
Abstract
The purpose of the study was to describe the current status of non-accredited athletic training programs at four-year colleges and universities in relation to receiving future accreditation by the Commission on Accreditation of Allied Health Education Programs (CAAHEP).
Since it was first organized, the National Athletic Trainers' Association, Inc. (NATA) has continually sought to elevate the standards of its members. There were no certification or education requirements for athletic trainers until 1970. These requirements, once very broad and open-ended, have since been refined and delimited to ensure the highest quality for athletic trainers. The NATA has once again raised their standards by delimiting eligibility for the NATABOC's certification examination to only those candidates who have successfully completed a CAAHEP accredited athletic training education program. However, this requirement, which will take effect in the year 2004, could delimit the number of educational opportunities for future athletic trainers.
The study sample included 116 head athletic trainers of four-year colleges and universities which did not have an NATA or CAAHEP accredited approved athletic training educational programs and were in District V of the NATA. Data were collected by mailing a questionnaire. There were 64 (55.2%) returned surveys out of the 120 that were mailed.
The following conclusions were drawn from this study. For any institutions considering pursuing CAAHEP accreditation in athletic training there are a number of items that must be considered. Programs may need to increase the number of certified athletic trainers (ATCs) that they employ or limit the number of students that they admit to their programs in order to keep their ratios of student athletic trainers to clinical instructors at the 8:1 ratio. A program director will be needed to be designated. Prospective institutions also may need to locate physicians and other allied health personnel who are willing to be involved in the classroom and clinical aspects of their athletic training education programs. Finally, most prospective institutions will have to draft standards for admission into the program.
Degree Name
Master of Arts
Department
School of Health, Physical Education, and Leisure Services
First Advisor
Nancy Hamilton, Chair
Object Description
1 PDF file (vi, 92 pages)
Copyright
©1998 Donald Lee Bishop
File Format
application/pdf
Recommended Citation
Bishop, Donald Lee, "A descriptive study of non-accredited athletic training programs" (1998). Dissertations and Theses @ UNI. 351.
https://scholarworks.uni.edu/etd/351