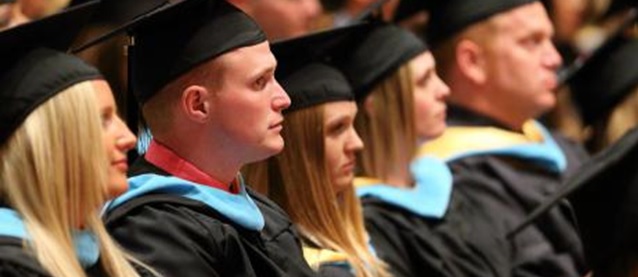 Award Winner
Recipient of the 1991 Outstanding Master's Thesis Award - Second Place.
To go to the Graduate Student Award Recipients collection page, click here.
Availability
Open Access Thesis
Keywords
Industrial Workers of the World--History; Labor unions--United States--History--20th century; Labor policy--United States--History--20th century;
Abstract
The Industrial Workers of the World (IWW) was founded in 1905 as an industrial union: an organization of working people based on where they worked rather than the type of work they performed. From the beginning, the IWW was militant in its rhetoric. The preamble to its constitution declared: "The working class and the employing class have nothing in common." The IWW also advocated direct action (e.g., strikes and sabotage) as the means by which to accomplish their goal of a complete take-over of the means of production by the working class. Both its rhetoric and its actions created a great deal of antipathy between the IWW and the industrialists in this country.
Although there were a large number of confrontational, many of them violent, between the IWW and the industrialists and local and state governments during the first twelve years of the IWW's existence, the federal government remained on the sidelines of the fight. The declaration of war against Germany in April 1917 changed the ground rules. In September 1917, the federal government indicted the leadership of the IWW and, in the trial the following year, secured the conviction of ninety~three of the 166 indicted.
The IWW remained fairly active, primarily in the western section 0£ the United States, for a number of years following the 1918 Chicago trial, but its effectiveness as a national labor union was destroyed. The organization continues to this day and even experienced something of a minor resurgence during the 1960s. Although there are a few locals which claim affiliation with the IWW, the union's few hundred remaining members are mostly those who view the IWW as a romantic episode in this country's labor history.
The IWW failed primarily because it mistakenly assumed that the working people of this country did not believe in the "American Dream." Even with the great support which the !WW enjoyed during some periods of its existence, the majority of the working people of this country were not willing to give up the possibility of some day attaining greater wealth and position than their fellow workers.
Degree Name
Master of Arts
Department
Department of History
First Advisor
Charles E. Quirk, Chair
Object Description
1 PDF file (iii, 155 pages)
Copyright
©1990 Michael Torrance Prahl
File Format
application/pdf
Recommended Citation
Prahl, Michael Torrance, "The federal government and the Industrial Workers of the World, 1917-1918: An attempt to crush a labor union" (1990). Dissertations and Theses @ UNI. 334.
https://scholarworks.uni.edu/etd/334