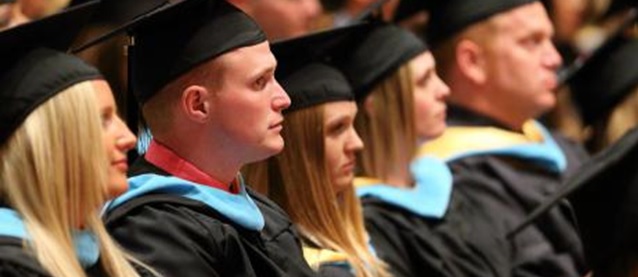 Award Winner

Recipient of the 2008 Outstanding Doctoral Dissertation Award.
To go to the Graduate Student Award Recipients collection page, click here.
Availability
Open Access Dissertation
Keywords
Women with disabilities--Education; African American women--Education; Working class women--Education; Poor women--Education;
Abstract
The purpose of this study was to explore the intersection of gender, race, disability, and class within education. Specifically, I examined the educational experiences of African American women labeled with a disability and from a disadvantaged socio-economic class. Employing qualitative methodology and methods, I interviewed four adult African American women from disadvantaged socio-economic groups to gain a deeper understanding of their lived educational experiences.
The story that emerged from this research was each participant's strength. Their stories revealed that each woman persistently and continually engaged in the world around them in order to negotiate, evade, and resist the dominant ideology surrounding the discourses of race, gender, disability, and class. The results indicated that the participants' lived educational experiences centered on three themes: educational and social barriers, questions of identity, and frustration at the intersections of gender, race, disability, and class.
This study reaffirmed the need to talk openly and candidly about how race, disability, class, and gender influence the lived educational experiences of individuals located within multiply stigmatized oppression. The results of this study offer a number of implications for educators, students, and future research. Of these implications, the need for educators to know students intimately and holistically was reaffirmed. Educators must acknowledge all aspects of a student's identity and create classroom communities where the discourse of difference is positioned as positive. This study also highlighted the need for educators to assist students in channeling their strengths in meaningful and productive ways. Finally, educators must provide students with opportunities to resist and challenge pervasive stereotypes and oppressive circumstances in the classroom and wider society.
Degree Name
Doctor of Education
Department
Department of Special Education
First Advisor
Deborah J. Gallagher, Chair
Object Description
1 PDF file (vii, 257 pages)
Copyright
©2016 Amy J. Petersen
File Format
application/pdf
Recommended Citation
Petersen, Amy J., "Exploring intersectionality in education: The intersection of gender, race, disability, and class" (2006). Dissertations and Theses @ UNI. 327.
https://scholarworks.uni.edu/etd/327