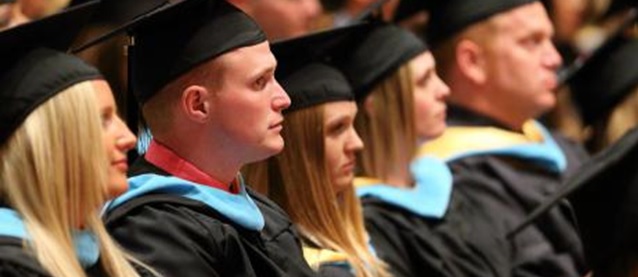 Award Winner

Recipient of the 2017 Outstanding Master's Thesis Award - First Place.
To go to the Graduate Student Award Recipients collection page, click here.
Availability
Open Access Thesis
Keywords
Punk culture--United States; Nineteen eighties; Reagan, Ronald--Influence;
Abstract
Despite scholars' growing interest in the cultural movement known as punk, there has been a lack of focus on the movement's relationship to its historical context. Punk meant rebellion, and this research looks at how the rebellion of the American punk movement during the eighties [1978 to 1992], was aimed at the president Ronald Reagan. Their dissent, however, was not only directed towards Reagan, but the culture that he encompassed. Under this influence, American culture gave way to Reaganism: a culture of individualism, greed, power, and symbols. Adding to the work by historian Dewar MacLeod and others who have focused on punk rock in major urban settings like New York and Los Angeles, this project will look beyond those centers. By using fanzines (underground magazine publications), songs, oral histories, interviews, video recordings, and popular news media sources, this research explores: the influence of the Atlantic littoral in the development and politics of punk; a regional focus on the Midwest and how the youth of the region created a punk community in an unlikely location; the "Rock Against Reagan" tour and political activism within punk that challenged Reagan's bid for a second presidential term; censorship and the charges of "distributing harmful matter to a minor" against the Dead Kennedys' 1985 Frankenchrist album; and how the punk movement adapted to a new decade, and what can be seen as a new century in the 1990s. Filling a missing gap for research, this project helps to better understand the punk movement, Reagan, and the culture of the eighties.
Degree Name
Master of Arts
Department
Department of History
First Advisor
Brian Roberts, Chair
Object Description
1 PDF file (1 volume (unpaged))
Copyright
©2016 Johnathan Kyle Williams
File Format
application/pdf
Recommended Citation
Williams, Johnathan Kyle, ""Rock against Reagan": The punk movement, cultural hegemony, and Reaganism in the eighties" (2016). Dissertations and Theses @ UNI. 239.
https://scholarworks.uni.edu/etd/239