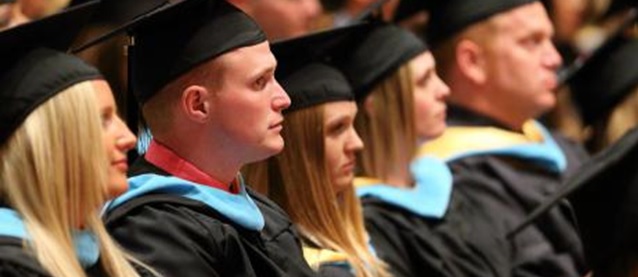 Award Winner

Recipient of the 2015 Outstanding Doctoral Dissertation Award.
To go to the Graduate Student Award Recipients collection page, click here.
Availability
Dissertation (UNI Access Only)
Keywords
Coaches (Athletics)--Iowa--Attitudes; Coaches (Athletics)--Iowa--Public opinion; Child athletes--Iowa--Attitudes; Parents--Iowa--Attitudes;
Abstract
The purpose of the study was to examine personal coaching efficacy in its relationship to the perceptions parents and athletes hold towards a coach's efficacy levels. The study, utilizing Myers, Feltz, Chase, Reckase, and Hancock's (2008) Coaching Efficacy Scale II for High School Teams (CES II-HST), explored all five components that impact one's coaching efficacy including game strategy, motivation, technique, character building, and physical conditioning. Further, this study investigated the relationships between various demographic variables including one's age, gender, coaching experience, playing experience, coaching education/training/licensing, and perception of team ability. In addition, seven variables adapted from Duda's (1989) Purpose of Sport Questionnaire (POS) explored the perceived benefits of participation in youth sports of coaches, parents, and athletes. These variables include mastery/cooperation, physically active lifestyle, good citizenship, competition, high status career, self-esteem, and social status. The study involved 10 head coaches, 70 parents, and 62 athletes associated with Iowa Magic Basketball Club (IAMBC) for one full season from March through August of 2012. The instrument used had three parts and was modified for parents and athletes to measure their perception of the coach's efficacy levels. Part one included the CES IIHST, part two included the POS, and part three included the demographic variables that can affect a coach's efficacy levels. Electronic data collection occurred over a two month period. Data analyses provided significant results that indicate a number of important points related to game strategy efficacy, motivation efficacy, technique efficacy, character building efficacy, physical conditioning efficacy, and overall coaching efficacy. Significant differences were found between the groups in relation to coaching efficacy and purpose of sport. Younger respondents had a higher perception of coaching efficacy and respondents who perceived the ability of the team to be higher also perceived higher coaching efficacy. Nearly all purpose of sport subscales were significantly related to the coaching efficacy subscales with the exception of social status and character building efficacy. Lastly, a linear relationship was found between enhance self-esteem, perceived team ability, and the coaching efficacy scores of respondents. The results of this study have continued to build the body of knowledge related to coaching efficacy and explored the perceived benefits of sport participation. Further research on the topics of coaching efficacy and benefits of sport participation should be conducted involving the perceptions of coaches, parents, and athletes.
Degree Name
Doctor of Education
Department
School of Health, Physical Education, and Leisure Services
Department
Division of Leisure, Youth and Human Services
First Advisor
Samuel V. Lankford, Co-Chair
Second Advisor
Christopher L. Kowalski, Co-Chair
Third Advisor
Christopher Edginton, Co-Chair
Object Description
1 PDF file (v, 189 pages)
Copyright
©2013 Wade Previn Kooiman
File Format
application/pdf
Recommended Citation
Kooiman, Wade Previn, "Perceptions of coaching efficacy from the coaches', parents', and athletes' perspectives" (2013). Dissertations and Theses @ UNI. 23.
https://scholarworks.uni.edu/etd/23