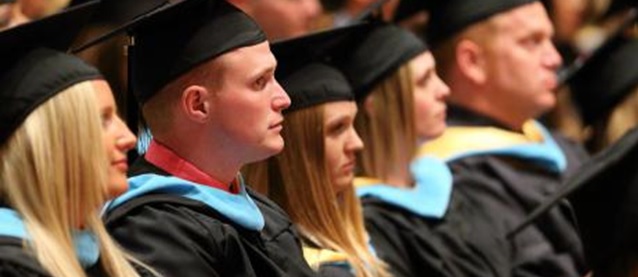 Availability
Dissertation (UNI Access Only)
Keywords
Children with disabilities--Means of communication; Student teachers--Training of--Iowa; Student teachers--Iowa--Attitudes;
Abstract
Augmentative and Alternative Communication systems (AAC) have been used to support communication abilities of children with severe communication impairments; as a result, teachers should be prepared to teach in their classrooms those students who use AAC. One of the most significant complications or barriers to integrating AAC into schools is teachers' lack of skills and knowledge. The purpose of this study was to examine pre-service special education teachers' perceptions regarding their skills and knowledge about the use of AAC.
A total of 27 pre-service teachers who had completed core coursework for their special education program responded to an online questionnaire.This study investigated perceptions based on: special education emphasis areas (Early Childhood Special Education or Instructional Strategist II: Intellectual Disabilities), professional development programs (no/less vs. more training on AAC), and whether participants had a relative or friend who uses AAC. The study proposed further to explore pre-service teachers' perceptions toward their special education programs in terms of how well they were prepared to use AAC. A survey was used to collect data.
The findings of the study indicate that participants responded positively about their knowledge, ability, skills, and attitudes about teaching and using AAC for students with severe communication disabilities. However, the results found that the majority of participants felt their preparation programs were not adequate in preparing them to implement and use AAC in classrooms. The findings point out slight differences across the participants` perceptions of their skills and knowledge about the use of AAC, based on emphasis areas, previous professional development programs, and whether having a relative or knowing an individual who uses AAC. To conclude, implications for practice and recommendations for future research are discussed.
Degree Name
Doctor of Education
Department
Department of Special Education
First Advisor
Frank Kohler, Co-Chair
Second Advisor
William Callahan, Co-Chair
Object Description
1 PDF file (xiii, 198 pages)
Copyright
© 2016 Rashed A. Aldabas
File Format
application/pdf
Recommended Citation
Aldabas, Rashed A., "Preservice special education teachers' perceptions of their knowledge and skills of augmentative and alternative communication" (2016). Dissertations and Theses @ UNI. 229.
https://scholarworks.uni.edu/etd/229