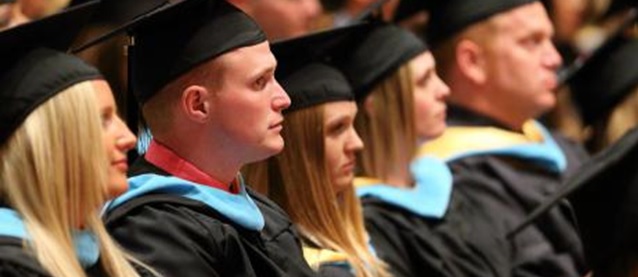 Availability
Open Access Thesis
Keywords
Vegetation mapping; Natural areas--Remote sensing;
Abstract
There is current interest in utilizing aerial imagery to obtain information on natural vegetation. The purpose of this study is to utilize and evaluate commonly available aerial imagery to identify potential natural areas suitable for preservation and to initiate development of a procedure for imagery interpretation to meet this goal.
Clayton County, located in the northeastern quarter of the state of Iowa, was selected for study because it is dissected by steep, narrow stream valleys that are unsuitable for cultivation and may still possess native vegetation of a quality suitable for preservation.
Baseline or control communities were selected from known natural areas because of their: (1) representative vegetation associations, (2) diversity of species, (3) varied topography, and (4) worthiness of preservation. All control site vegetation was ground surveyed utilizing density plot samples to determine species density, diversity, community structure, and habitat quality. This information was correlated with aerial imagery to establish photographic signatures.
Potential natural area communities were selected on the basis of their photographic similarity to the controls. Potential sites were then similarly ground surveyed to verify their imagery signatures.
Imagery utilized were high altitude color infrared transparencies from the Iowa Geological Survey, and low altitude normal color transparencies and black-and-white panchromatic contact prints from the Agriculture Stabilization and Conservation Service and Soil Conservation Service. The majority of this imagery had consistent image quality. Only color ASCS transparencies displayed tonal variation and quality loss. Species identification was not practical in most situations due to insufficient resolution. Individual trees and canopy textures were resolved as well as prairies as small as one acre and with some good texture qualities. Simultaneous utilization of all imagery is recommended as well as stereoscopic viewing for optimal results. The utilization of imagery from different decades is helpful to detect past community disturbances not visible on more recent imagery.
Prairie and coniferous forest communities are best located with the IR imagery, deciduous forest communities with ASCS and SCS imagery. Several quality forests were located along the slopes of the Volga and Turkey River valleys and adjacent uplands in the east-central one-half of the county.
No large prairie tracts were located even though very small disturbed prairie remnants were found. It is believed that larger, high quality prairies would have been located if they indeed are present. No lowland forests or marshlands were identified for preservation recommendation. Different controls or other imagery may be necessary to detect these communities if indeed large. quality tracts still remain within the county.
Degree Name
Master of Arts
Department
Department of Biology
Department
Tallgrass Prairie Center
First Advisor
Paul D. Whitson, Chair
Object Description
1 PDF file (vii, 82 pages)
Copyright
©1984 Kendall Duane Wessel
File Format
application/pdf
Recommended Citation
Wessel, Kendall Duane, "Applications of aerial imagery in identification of natural areas" (1984). Dissertations and Theses @ UNI. 185.
https://scholarworks.uni.edu/etd/185