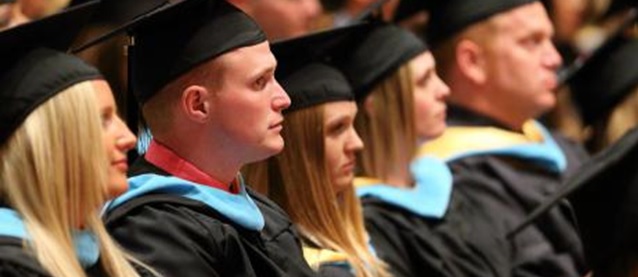 Availability
Open Access Dissertation
Keywords
Teachers--Training of; Teachers--In-service training; Environmental sciences--Study and teaching (Elementary);
Abstract
Teachers attend many professional development experiences throughout their professional careers. Many teachers attend because they have a personal desire for professional growth. In addition, in the state of Iowa, they are required to engage in professional development to renew teacher licensure. Professional development is offered on a myriad of topics including the latest educational research on learning, innovations in curriculum, and instructional strategies to use in the classroom. However, just attending does not guarantee improved professional practice. After these experiences teachers may or may not implement the strategies, teaching methods, or information they have learned.
This qualitative study analyzed data collected from 15 teachers who implemented the environmental issues instruction (eii) model based on an environmental topic in their elementary classrooms. This model is a slightly modified version of a well-respected model originally developed by Dr. Harold Hungerford and his colleagues at Southern Illinois University, Investigating and Evaluating Environmental Issues and Actions (IEEIA). The teachers in the study attended a weekend professional development experience and a weekend update session a few months later. In the time between the initial session and the update session the teachers implemented the instructional unit in their classrooms.
The data were collected from several sources. The first consisted of two interview sessions. One was grade level group interviews completed at the professional development update sessions. The next was individual teacher interviews conducted by the researcher after the implementation of the unit and the update session. The second source of data was comprised of the unit lesson plans developed by the teachers describing what they implemented in their classrooms. The third source of data was journals of two co-teaching experiences in which the researcher co-taught the environmental issues unit with elementary classroom teachers. The data were analyzed using the theoretical thematic analysis methodology (Braun & Clarke, 2013). The researcher developed themes based on the data that described how the teachers implemented the environmental issues unit in their classrooms following the professional development. An overarching theme of Teacher Empowerment was established from the analysis of the data.
Degree Name
Doctor of Education
Department
Department of Curriculum and Instruction
First Advisor
Jody Stone, Co-Chair
Second Advisor
Karla Krueger, Co-Chair
Object Description
1 PDF file (xv, 184 pages)
Copyright
© 2015 Barbara Ann Ehlers
File Format
application/pdf
Recommended Citation
Ehlers, Barbara Ann, "Implementation of the environmental issues instruction model by elementary teachers" (2015). Dissertations and Theses @ UNI. 173.
https://scholarworks.uni.edu/etd/173