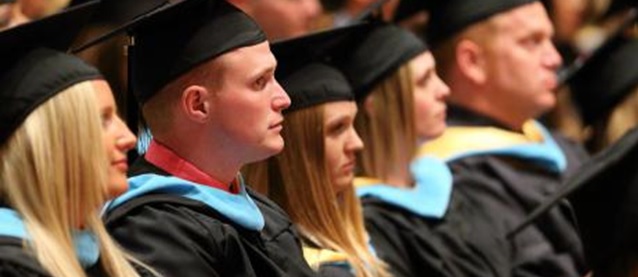 Availability
Open Access Dissertation
Keywords
Recreation leaders--Attitudes; Recreation leaders--Family relationships;
Abstract
A career as a collegiate outdoor recreation professional is both a challenging and rewarding occupation. It is a position that consists of inconsistent hours as well as extended periods away from home. This qualitative study identified how changes in family status affect an individual's perception of the position as a collegiate outdoor recreation coordinator. More specifically, the perceived benefits or challenges that occur throughout the family status changes, and what effect, if any, these perceptions had on the individual's work performance, job satisfaction and career longevity.
Using a phenomenological approach, semi-structured interviews were conducted with eight individuals who were employed as collegiate outdoor recreation coordinators through each of the family status changes that included single, committed relationship without children and committed relationship with children. Based on the demographics of collegiate outdoor recreation coordinators and the understanding that family status changes typically impact females differently than males, only males were selected for participation in this study.
The findings of this study suggest that changes in family status affect collegiate outdoor recreation professionals for a variety of reasons with the most prevalent being stress related to travel, role pressures, job perception, and enrichment, and to a lesser degree levels of engagement, guilt, family/work balance, and support systems. The findings also indicate that these categories are interrelated and most frequently influence one another.
The results of this study can benefit individuals considering a career in collegiate outdoor recreation, those currently employed as collegiate outdoor recreation professionals and those who supervise these individuals. Understanding the perceived challenges and benefits could serve to help better prepare future coordinators to remain positive throughout their career, reassure current coordinators that their experience is normal, and assist supervisors in maintaining a positive working environment for outdoor coordinators.
Degree Name
Doctor of Education
Department
School of Health, Physical Education, and Leisure Services
Department
Division of Leisure, Youth and Human Services
First Advisor
Kathleen Scholl, Chair
Object Description
1 PDF file (ix, 116 pages)
Copyright
© 2015 Andrew K. Martin
File Format
application/pdf
Recommended Citation
Martin, Andrew K., "Perceived effects of family status changes on male collegiate outdoor recreation coordinators" (2015). Dissertations and Theses @ UNI. 172.
https://scholarworks.uni.edu/etd/172