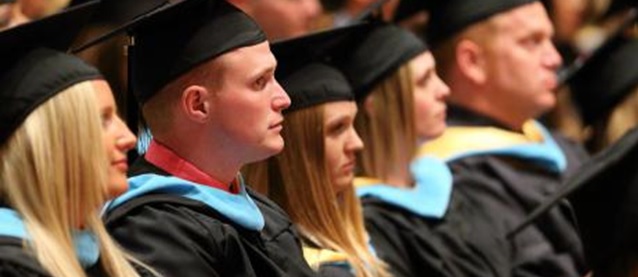 Availability
Open Access Thesis
Keywords
Women--Colombia--Bogotá--Social conditions; Women--Colombia--Bogotá--Economic conditions; Slums--Colombia--Bogotá; Bogotá (Colombia)--Social conditions; Non-governmental organizations--Colombia--Bogotá; Community organization--Colombia--Bogotá; Women in community organization--Colombia--Bogotá; Community power--Colombia--Bogotá;
Abstract
This research is devoted to the gender issue in Colombian Slums with the specific focus on the social and economic place of women, challenges that women are facing within this extremely impoverished and criminalized areas and avenues to improve women empowerment and emancipation in the slums of Bogotá.
The goal of this research is to improve understanding of social and economic roles of women in the slums and identify NGO-supported coping strategies that allow improving women empowerment and emancipation in the slums of Bogotá. The first objective is to define "slums" and determine their extent, morphology and population characteristics using the most suitable definition of slums, official and non-official data, observations and interviews. The second objective is to identify economic challenges experienced by women who reside in the slums of Bogotá. The third objective is to examine the role of NGOs and other social organizations, which aim to help women in on the way to improve their life in Bogotá slums. Specifically the study examines whether slum women utilize coping strategies or acting alone in order to gain economic and social empowerment for them and their neighborhoods, and how non-governmental (NGOs) and community-based organization (CBOs) assist them in this process. This research provides new perspective on women livelihood issues in Bogotá slums and public interventions based on narratives from interviews and field observations.
The interviews displayed that there are two main ways, which help to empower women from slum areas: through labor participation and community organizing. In addition, women in slums of Bogotá have a demonstrated ability to organize in order to create organizations, such as CBOs, and cooperate in groups through which they support other women in neighborhoods, organize community's fairs and conduct different kinds of projects to improve circumstances for women and entire neighborhoods.
The structural features of relational spaces in slums are responsible for a disadvantaged position of women, violence, abuse, etc. They stem from the clash between women space (virtual space of women livelihood, real and imaginary) and men space as well as between other spaces (home/street, formal/informal, gang/law, rural/urban, modern/patriarchal, etc.). However, the realities of Bogotá slums are such that the conditions slowly transitioning towards less patriarchal, urban societies. This transition results into aggression and effectively leads to a 'gender clash.' To respond to this clash, women engage in spatial coping strategies: consolidation (community organizations that "consolidate" women's space) and separation (seeking emancipation outside their routine environment, such as out-of-household employment).
The analysis of NGOs and CBOs work based on interviews demonstrated that not all of them create conditions for bottom-up engagement of women and thus create avenues for their emancipation. While some bottom-up CBOs appear to be successful and even become nationally important organizations, some of the 'top-down' NGOs, especially international and private may in fact exacerbate disadvantages for women in the slums by offering scanty services, practicing deception of CBOs in order to obtain information, and capturing large amount of state funds thereby leaving CBOs without necessary state support.
Degree Name
Master of Arts
Department
Department of Geography
First Advisor
Andrey N. Petrov, Chair
Object Description
1 PDF file (x, 154 pages)
Copyright
© 2015 Ekaterina Korzh
Recommended Citation
Korzh, Ekaterina, "Spaces of disadvantage, places of hope : Women empowerment, economic emancipation and NGOs in Bogotá slums" (2015). Dissertations and Theses @ UNI. 158.
https://scholarworks.uni.edu/etd/158