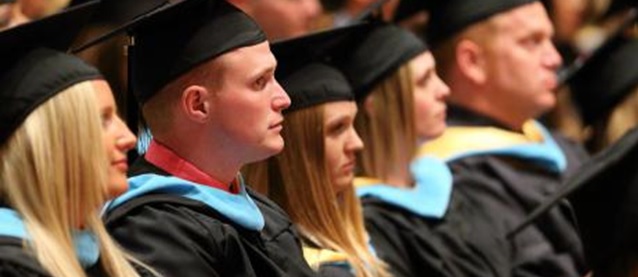 Availability
Open Access Thesis
Keywords
Birds--Habitat--Iowa--Black Hawk County; Biomass energy--Environmental aspects--Iowa--Black Hawk County;
Abstract
The steady decline of grassland bird populations has been attributed to agricultural intensification. The establishment of native prairie vegetation for biomass fuel has potential to reverse this decline. The Tallgrass Prairie Center at the University of Northern Iowa is investigating the potential of perennial native vegetation as a biofuel feedstock. In the spring of 2009, research plots located in seven previously row cropped fields in Black Hawk County, Iowa, were seeded with one of four treatments of native vegetation: 1) switchgrass monoculture, 2) five native warm-season grasses, 3) 16 native species, and 4) 32 native species. Treatments were replicated four times across three soil types in 48 research plots.
To assess avian colonization of the site, I conducted visual strip transect surveys of birds using the research plots. Beginning at the time of seeding during the 2009 breeding season, I sampled in four periods; breeding season, fall migration, winter, and spring migration, concluding after the 2010 breeding season. To provide a comparison with the surrounding landscape, I sampled plots in adjacent row crop fields during the 2009 fall migration and 2010 breeding season.
I did not detect differences in avian abundance, species richness, or diversity between the biomass production plots until the second growing season. During the 2010 breeding season, the combination of treatments and soil types provided a mosaic of habitat types that together supported greater species richness and diversity than any of the habitat types alone. In general, differences were detected between two treatment groups, Grasses (treatments 1 and 2) and Forbs + Graminoids (treatments 3 and 4) and two soil type groups (dry and mesic to wet). Avian abundance, species richness, and diversity were significantly greater in Forbs + Graminoids than Grasses and, in turn greater in Grasses than row crops. Generally, avian community composition on all but the driest soil type varied significantly between Grasses and Forbs + Graminoids. Regional avian species richness and diversity would be maximized by planting a variety of native biofuel feedstock mixes on a variety of soil types. Further research on a broader scale is required to verify this assessment.
Degree Name
Master of Science
Department
Department of Biology
Department
Tallgrass Prairie Center
First Advisor
Mark C. Myers, Chair
Object Description
1 PDF file (ix, 82 pages)
Copyright
©2015 James T. Mason
File Format
application/pdf
Recommended Citation
Mason, James T., "Early avian colonization in a prairie biofuel project" (2012). Dissertations and Theses @ UNI. 150.
https://scholarworks.uni.edu/etd/150