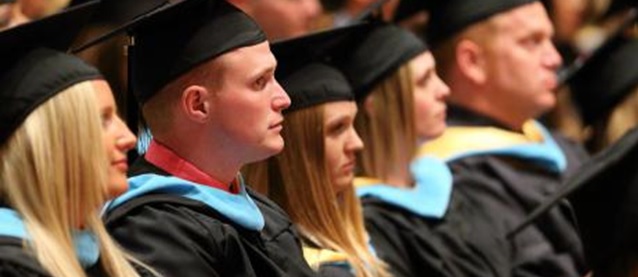 Availability
Thesis (UNI Access Only)
Keywords
Hispanic American high school students--Decision making; Science--Study and teaching (Secondary); Technology--Study and teaching (Secondary); Engineering--Study and teaching (Secondary); Mathematics--Study and teaching (Secondary);
Abstract
A great deal of research already completed relates to the influences underrepresented students focus on while enrolling in STEM (Science, Technology, Engineering, and Mathematics) courses and programs. There is a large gap in research about high school Latinx students specifically thought and why they choose to enroll in these types of classes. In an effort to determine what those influences may be for this particular demographic of students, I researched the following questions:
1.How does the Latinx culture in America influence a student's decision to choose classes in high school?
2.What role does the peer group have in a Latinx teen's interest in STEM classes?
I created a questionnaire for Latinx students who had graduated from high school in the spring of 2020. Qualifying participants were attending a large Midwestern university through an ASTEM (agriculture, science, technology, engineering, and math) preparatory scholarship program. Each participant provided insight into what had influenced them to enroll and completed more rigorous STEM courses provided through their high schools. The results revealed many interesting themes that motivated these scholars to pursue their STEM education like encouragement from family, friends, and high school educators, college and career readiness, personal interest, and self-perseverance.
In conclusion, encouragement by others is the number one motivating factor for Latinx students to both choose and stay enrolled in upper-level STEM courses. Students described how encouragement from home, their friends, and educators all helped them push to enroll and/or complete STEM courses. It was also found that topics that interested in, prepared students for college, and the experiences provided by the preparatory scholarship program itself were other huge influences that motivated the participants in this study.
Degree Name
Master of Arts
Department
Science Education Program
First Advisor
Jill Maroo, Chair
Object Description
1 PDF file (vii, 64 pages)
Copyright
©2021 Erica Malloy
File Format
application/pdf
Recommended Citation
Malloy, Erica, "The influences driving decisions by Latinx students to enroll in upper-level high school STEM courses" (2021). Dissertations and Theses @ UNI. 1094.
https://scholarworks.uni.edu/etd/1094