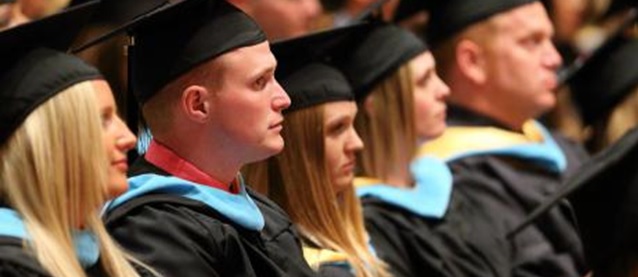 Award Winner

Recipient of the 2022 Outstanding Doctoral Dissertation Award - Second Place.
To go to the Graduate Student Award Recipients collection page, click here.
Availability
Dissertation (UNI Access Only)
Keywords
Student housing; Universities and colleges--Officials and employees--Training of; Housing management--Study and teaching (Higher);
Abstract
The purpose of this study was to identify the perspectives of mid-level managers related to 49 identified competencies outlined for entry-level campus housing professionals. Much research has been conducted to identify and label the competencies for entry-level professionals within the broader field of student affairs, however, little research has been done to identify the relevance of such competencies for campus housing professionals from the perspective of the mid-manager.
The exploration in this study was to identify the competencies required for entry-level campus housing professionals by researching the perspectives of those professionals that currently supervise entry-level professionals and who were most recently in an entry-level position before moving to a mid-manager level position. The instrument utilized an established set of competencies rooted in previous research to inquire about the significance of each competency. Descriptive statistics, frequencies,and cross-tabulations were used in the analysis of the ranking of competencies. In order to better understand the quantitative ranking, participants explained their rationale for their rankings which provided a contextual perspective to the processes followed to rank order the competencies. Through coding themes of responses, the approach mid-managers used to evaluate competencies was identified and provided insight into the overall development of entry-level competencies. Additionally a cross tabulation analysis was performed with the demographic data to compare competency rankings with demographic data.
The study provides an identified list of competencies which entry-level campus housing professional and mid-manager supervisors can build a foundation for training and development programs, elevate and better define expectations, and foster refined human resource processes.
Degree Name
Doctor of Education
Department
Department of Educational Psychology, Foundations, and Leadership Studies
First Advisor
David Schmid, Co-Chair
Second Advisor
Timothy Gilson, Co-Chair
Object Description
1 PDF file (vii, 104 pages)
Copyright
©2021 Nicholas F. Rafanello
File Format
application/pdf
Recommended Citation
Rafanello, Nicholas F., "Mid-level manager's perspectives of competencies for entry-level campus housing professionals" (2021). Dissertations and Theses @ UNI. 1081.
https://scholarworks.uni.edu/etd/1081