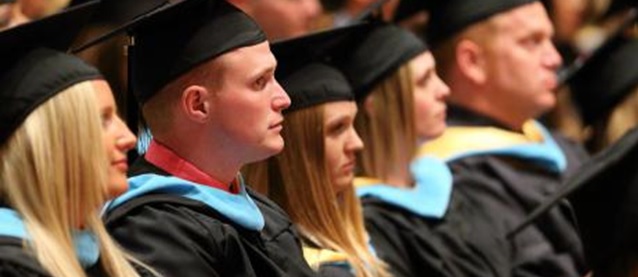 Award Winner

Recipient of the 2020 Outstanding Doctoral Dissertation Award - Second Place.
To go to the Graduate Student Award Recipients collection page, click here.
Availability
Open Access Dissertation
Keywords
Students--Rating of--United States; Grading and marking (Students)--United States; Educational equalization--United States;
Abstract
The purpose of this research was to gain an understanding if traditional high school grading practices provide equitable outcomes for students particularly when homework and employability points based on participation, behavior, and attendance are included in the grading structures. With a strong movement of schools starting to use standards-based grading practices one of the purposes of this study is to learn how traditional grading practices potentially contribute to our equity concerns in society. Furthermore, this study illustrates how standardized grading practices, focusing strictly on student achievement may or may not provide more equitable grading outcomes for students of differing race, disability status, and socio-economic status (SES) when compared to the traditional grading system.
Year of Submission
7-2020
Degree Name
Doctor of Education
Department
Department of Educational Psychology, Foundations, and Leadership Studies
First Advisor
Timothy Gilson, Co-Chair
Second Advisor
Matt Townsley, Co-Chair
Object Description
1 PDF file (vii, 117 pages)
Copyright
©2020 Robert Thomas Griffin
File Format
application/pdf
Recommended Citation
Griffin, Robert Thomas, "Grading and equity: Inflation/deflation based on race, gender, socio-economic and disability statuses when homework and employability scores are included" (2020). Dissertations and Theses @ UNI. 1045.
https://scholarworks.uni.edu/etd/1045