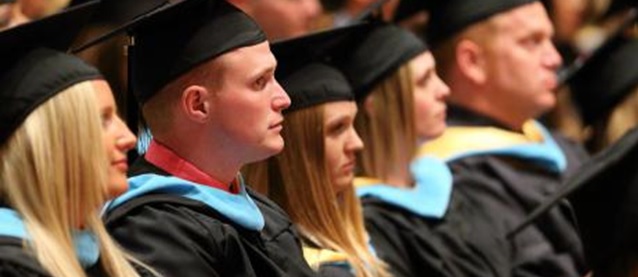 Availability
Open Access Thesis
Keywords
Social norms; College students--Attitudes; Sexual ethics--Public opinion;
Abstract
Changes on college campuses and movements such as #MeToo have highlighted problem behaviors such as sexual assault. Many problems and behaviors related to and including sexual assault can be attributed to misperceptions of norms and peer beliefs, which can lead individuals to act in ways they would not normally condone. It is unclear whether #MeToo or other changes over time may have affected perceptions of norms and their relation to problematic behaviors that perpetuate sexual assault.
There were three goals for the current study. My first goal was to assess the difference among perceived norms and actual norms in a current sample of college students on several factors related to sexual assault. My second goal was to evaluate whether the difference between perceived norms and actual norms has changed from previous years, based on comparisons to previous research. My final goal was to assess attitude change in students on several variables related to sexual assault by comparing my data to previous studies.
College students at the University of Northern Iowa (n = 345) reported on their attitudes as well as what they perceived their peers to believe on measures of alcohol consumption, gender role adherence, sexist beliefs, rape myth acceptance, and consent norms. Male students significantly overestimated theirs same sex peers' endorsement of alcohol consumption comfort, traditional gender role adherence, sexist beliefs, and rape myth acceptance, but self-reported that obtaining consent was more important to themselves than their peers. Female students only significantly overestimated their same sex peers' endorsement of traditional gender roles. They also reported that their same sex peers endorsed more problematic consent norms than themselves. Effects of pluralistic ignorance were captured among the current sample, but were smaller than effects in similar past studies. Lastly, endorsement of problem behaviors significantly decreased from previous research findings.
Results suggest that increasing changes in norms on college campuses and in the United States at large may have helped changed the way individuals behave, but perhaps not what they think about their peers in contexts related to sex. Personal attitudes may change, but students may still overestimate their peers' willingness to engage in problem behaviors. If differences among attitudes and perceptions of norms continue to persist, sexual assault perpetration will continue.
Year of Submission
5-2020
Degree Name
Master of Arts
Department
Department of Psychology
First Advisor
Helen Harton, Chair, Thesis Committee
Object Description
1 PDF file (vii, 96 pages)
Copyright
©2020 Evan Stilgenbauer
File Format
application/pdf
Recommended Citation
Stilgenbauer, Evan, "Pluralistic ignorance of campus norms" (2020). Dissertations and Theses @ UNI. 1026.
https://scholarworks.uni.edu/etd/1026