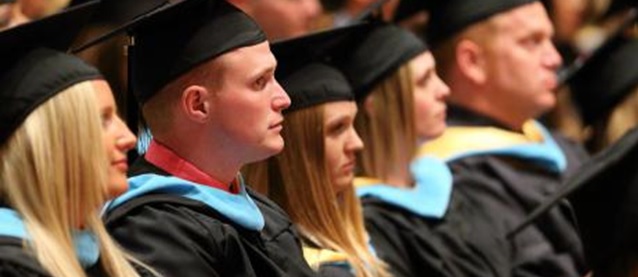 Availability
Open Access Thesis
Keywords
Clarinet music; Bassoon and clarinet music; Sonatas (Clarinet and piano);
Abstract
Lucas Randall presented a graduate clarinet recital on Friday, November 22, 2019 at eight o'clock in the evening in Davis Hall of the Gallagher-Bluedorn Performing Arts Center at the University of Northern Iowa. This recital, in collaboration with Dr. Robin Guy (piano) and Jarod Kral (bassoon), was given in partial fulfillment of the Master of Music degree. The program includes works by Ludwig van Beethoven, Johannes Brahms, Leslie Bassett, and Robert Muczynski, representing a variety of styles and periods from the clarinet repertoire.
Degree Name
Master of Music
Department
School of Music
First Advisor
Amanda McCandless, Chair, Recital Committee
Object Description
1 PDF file (16 pages)
Copyright
©2019 Lucas Randall
File Format
application/pdf
Recommended Citation
Randall, Lucas, "A master of music recital in clarinet" (2019). Dissertations and Theses @ UNI. 1005.
https://scholarworks.uni.edu/etd/1005
Click below to download additional content.
01 Beethoven - Three Duos for Clarinet and Bassoon, WoO 27 No. 1, movement 1.mp3 (9843 kB)
02 Brahms - Sonata in F minor, Op. 120 No. 1, movement 1.mp3 (18959 kB)
03 Brahms - Sonata in F minor, Op. 120 No. 1, movement 2.mp3 (11608 kB)
04 Brahms - Sonata in F minor, Op. 120 No. 1, movement 3.mp3 (10564 kB)
05 Brahms - Sonata in F minor, Op. 120 No. 1, movement 4.mp3 (13449 kB)
06 Bassett - Soliloquies, movement 1_clip.mp3 (1061 kB)
07 Bassett - Soliloquies, movement 2_clip.mp3 (1061 kB)
08 Bassett - Soliloquies, movement 3_clip.mp3 (1061 kB)
09 Bassett - Soliloquies, movement 4_clip.mp3 (1061 kB)
10 Muczynski - Time Pieces, Op. 43, movement 1_clip.mp3 (1061 kB)
11 Muczynski - Time Pieces, Op. 43, movement 2_clip.mp3 (1061 kB)
12 Muczynski - Time Pieces, Op. 43, movement 3_clip.mp3 (1061 kB)
13 Muczynski - Time Pieces, Op. 43, movement 4_clip.mp3 (1061 kB)
Included in
COinS