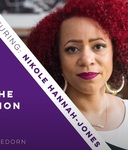 Title
Separate & Unequal: Considering Modern Day Segregation & The American Constitution
View Campus Events
Click image to view lecture: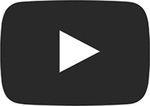 Separate & Unequal: Considering Modern Day Segregation & The American Constitution, 16 Sep 2019
Access is restricted to the University of Northern Iowa community (UNI Only Access)
Keywords
Racism--United States; African Americans--Segregation;
Description
Ms. Hannah-Jones, a Waterloo native, covers racial injustice for the New York Times Magazine and has spent years chronicling the way official policy has created—and maintains—racial segregation in housing and schools. Her deeply personal reports on the black experience in America offer a compelling case for greater equity. She has written extensively on the history of racism, school resegregation, and the disarray of hundreds of desegregation orders, as well as the decades-long failure of the federal government to enforce the landmark 1968 Fair Housing Act. She is currently writing a book on school segregation called The Problem We All Live With, to be published on the One World imprint of Penguin/Random House. In 2017 she was named a McArthur Genius Grant Fellow.
The talk is based on Hannah-Jones' essay for the New York Times' "1619 Project." It argues that the introduction of slavery into the British colonies in 1619 was a key aspect of the American founding that continues to affect our country today, and that African-Americans' struggle to make the United States live up to its promise has enhanced American democracy.
Sponsored by the American Democracy Project, Office of the Provost and Office of the President
Publication Date
9-16-2019
Disciplines
American Politics
Lecture Series Title
UNI Constitution Day
Publisher
University of Northern Iowa
Copyright
©2019 Nikole Hannah-Jones
Recommended Citation
Hannah-Jones, Nikole, "Separate & Unequal: Considering Modern Day Segregation & The American Constitution" (2019). Campus Events. 1.
https://scholarworks.uni.edu/campus_events/1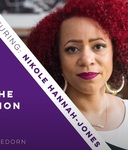 COinS