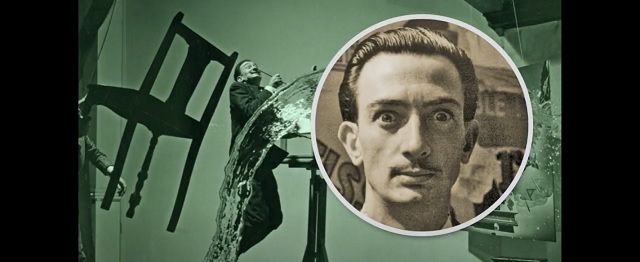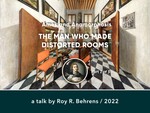 Keywords
Ames, Adelbert, 1880-1955; Anamorphosis (Visual perception); Anamorphic art;
Description
This is the second part of a three-part series of video talks that overview the life of American artist, scientist, and psychologist Adelbert Ames II (1880-1955).
Ames was primarily known for having devised about twenty-five laboratory set-ups, collectively referred to as the Ames Demonstrations in Perception.
This part focuses on Ames' use of anamorphic perspective (called anamorphosis) or "forced perspective" in his demonstrations, most evidently in the Ames Distorted Room, the Architect's Room, the Chair Demonstration, and the Rotating Trapezoid Window. It is shown that there was frequent use of the same techniques in historic artworks and in the research of optics and perspective, far in advance of the Ames Demonstrations.
This series is a consequence of long-term research by Roy R. Behrens, UNI emeritus professor, who replicated and exhibited some of the Ames Demonstrations at UNI in the early 1970s, and began to research Ames' life. In 1994, he was invited to lecture on the subject at Dartmouth College, where Ames' work had been conducted. Written, produced and narrated by Roy R. Behrens (©2022).
Publisher
UNI ScholarWorks, Rod Library, University of Northern Iowa
Recommended Citation
Behrens, Roy R., "Part 2 / Ames and Anamorphosis: The Man Who Made Distorted Rooms" (2022). Behrens Video Archive. 10.
https://scholarworks.uni.edu/behrens_videos/10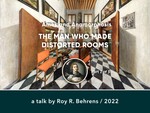 COinS